EGG BABY
cage-free soft scrambled eggs w/ chives, cheddar cheese, tiny caramelized
onions and housemade sriracha aioli on a lightly toasted brioche bun
~ 50k ~
EGG HOLE
cage-free over medium eggs cooked into two pieces of fresh toast, American
cheese, and hardwood smoked bacon drizzled with housemade honey mustard aioli
~ 55k ~
BACON BABY
cage-free over medium egg, hardwood smoked bacon, american cheese
and housemade chipotle ketchup on a lightly toasted brioche bun
~ 55k ~
FRENCH OMMY
cage-free eggs cooked as an omelette French style w/ grated cheddar cheese,
chives and served with a side of house-made thousand island
~ 40k ~
2 EGGS ANY WAY
cage-free eggs cooked as either sunny side up, over easy, over medium, fried,
scrambled or hard-boiled. choose between one of our four housemade delicious sauces.
~ 35k ~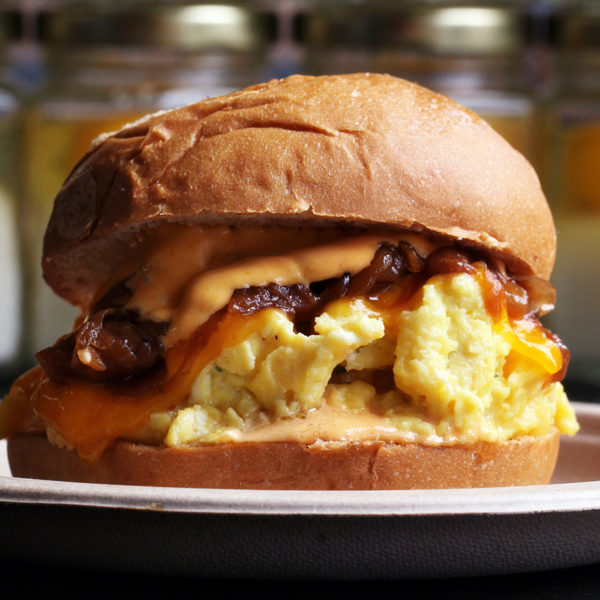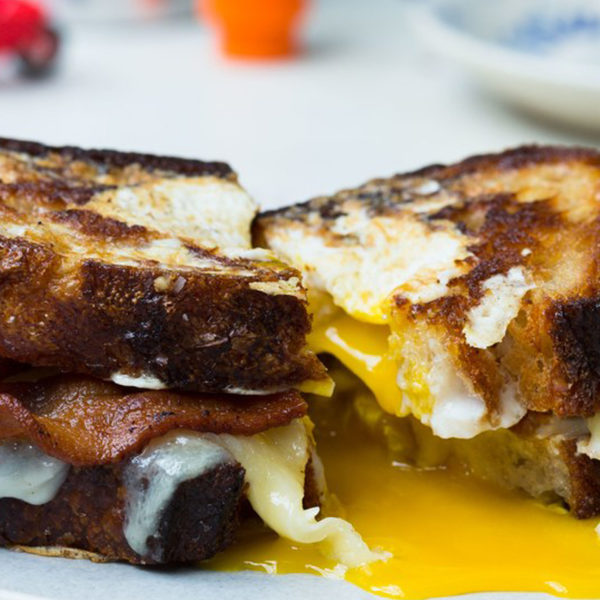 What is EggBaby?
An egg-centric sandwich cafe offering a modern twist on the classic NYC breakfast sandwich. Crafting an uncommon, almost fanatical approach to the ideal egg sandwich. Supported by a menu of classic and contemporary comfort food, EggBaby appeals equally to The Paica guests, Bali travelers and neighborhood locals
Does EggBaby get really busy?
When we started EggBaby, we wanted to offer a product that we felt was missing from the Bali market. We'd like to think we're offering something a lot of consumers enjoy --- hence, the wait. We do our very best to accommodate all customers that choose to dine with us. We try our very best to expedite the process without skipping out on quality & service.
Do You Deliver?
We are available on GO-JEK and GRAB. Make sure when you order to leave in the notes if you want to add or take away from a menu item! For the best taste make sure you set time to come into our cafe!
What sauce options you offer?
All of our sauces are house-made. These sauces pair SO well with our egg sandwiches. 1. Sriracha Aioli 2. Spicy Chipotle Ketchup 3. Honey Mustard Aioli 4. Thousand Island 5. Regular Ketchup 6. Spicy Sambal
Is there GLUTEN FREE OPTIONS?
All our sandwiches come on a brioche bun or sourdough/ciabatta bread . We do not currently offer any gluten-free bread options. We do offer a no-bread to sub like a salad option on all our dishes, and most of our sandwiches can be made without any meat. We cannot guarantee a gluten-free meal, as some of our other ingredients may contain gluten.
Where are you located?
We are located right inside The Paica Co-Living. Dalung, Bali, Indonesia. A 10-15 minute ride from Seminyak or Canggu